Booster Hose Rubber 25mm (1")
Booster Hose is a rubber-covered, thick-walled, flexible hose used to fight small fires. It retains its round cross-section when it is not under pressure and is usually carried on a reel on the fire truck, rather than being stored flat.
Booster hose comes in 3/4", 1" and 1.5" inside diameter and is designed to operate at pressures up to 200 psi.
Lightweight booster hose is primary used in the forestry service and is not recommended for dragging on hard surfaces.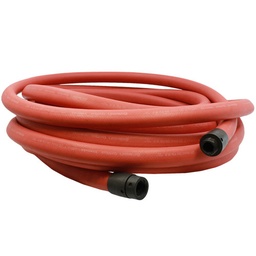 Booster Hose Rubber 25mm (1")