Forestry 19mm Combination Straight Stream/Fog Nozzle - Frontier
19mm (0.75") GHT with shut-off.
Brass with rubber insert.
Burst Pressure: 600 psi (not recommended for a sustained period of time).
Flow – 11 U.S. gpm in fully open position.
Temperature: constant use in temperatures of 175°F or higher is not recommended (natural rubber temperature is 158°F normally).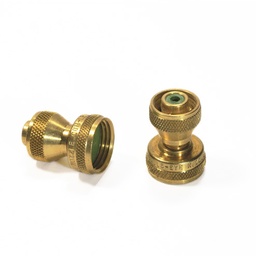 Forestry 19mm Combination Straight Stream/Fog Nozzle - Frontier