Rope 11mm EZ Bend Hudson Classic Professional - PMI
The "time tested" burly sheath design of PMI®'s 11 mm Classic Static makes it a world favorite for professionals who must routinely subject their ropes to high abrasion applications. No other 11 mm rope will outlast a PMI® Classic in side by side, real world applications except a PMI® Max-Wear rope.
NFPA Certified
16 carrier construction
CI 1801
Third party certified by UL (Underwriters Laboratories)
Torsionally balanced, continuous filament nylon
Available in many colors
Also available in custom colors & lengths
Weight: 80 g/m » MBS: 32.7 kN (7,344 lbf)
Elongation: 1.6% at 300 lbf | 3.0% at 600 lbf | 5.8% at 1,000 lbf
Elongation at 10% MBS: 3.4%-4.4%
*Listed above are some common colors and sizes.
Available options upon request:
Lengths: 100ft (30m), 150ft (46m), 200ft (61m), 300ft (93m), 600ft (183m), 656ft (200m)
Colors so many variations between solids and combined two tone.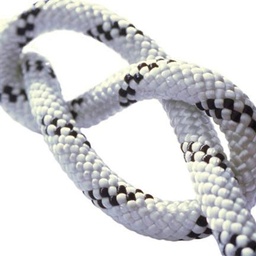 Rope 11mm EZ Bend Hudson Classic Professional - PMI