Heavy duty prying tool for fire department rescue operations
Choose Hard Coated prying claw or cutting claw
Can be used as a nail puller, gas shutoff, breaking locks and etc.
This unit comes with threaded ends and a lock nut for extra tightening.
They can be undone to allow different positioning if you so wish
We recommend using lock tight and tightening down the nut on each end if it  becomes a problem with turning.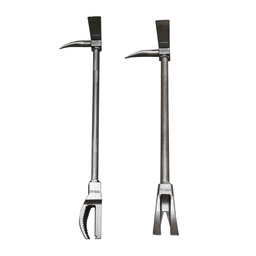 Hooligan/Halligan Tools