Break-Free Synthetic Oil Lubricant
Break-Free CLP is a unique formulation of synthetic oils and individual proprietary ingredients which synergize in combination to do three important tasks simultaneously: Effectively Clean, Lubricate and Protect Metal. After years of rigorous testing, Break-Free CLP actually exceeded the military's requirements and was approved as a product to meet MIL-L-63560, a new specification. Break-Free CLP is now recognized around the world as the standard by which maximum metal performance and protection is ensured.
Use Break-Free CLP to lubricate nozzles, hose threads, roll up doors, thread caps on rigs and anywhere that a dust-free lubrication is required.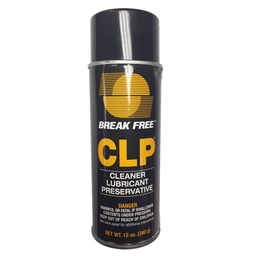 Break-Free Synthetic Oil Lubricant