Pocket Spray Hand Sanitizer (pack of 25)
Fight against common harmful germs and bacteria in as little as 5-seconds! Made from plant-derived ingredients, this sanitizer is kid friendly, and sensitive to skin.
75% alcohol.
Effective at eliminating more than 99.9% of germs/bacteria.
Available only in packages of (25) 10ml spray pens.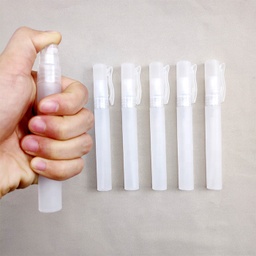 Pocket Spray Hand Sanitizer (pack of 25)