GEN 2 SCBA Nomex Pack Identifier's - Min Order 20
Foxfire is leading the way in innovation and safety.  Made of heat resistant Nomex and Foxfire's Advanced Photoluminescent Technology(APT).  These low profile pack ID's fit over the bottle retention band on the back of all manufacturers air packs, not on the bottle, allowing simple bottle change outs.  The second ID attached to the shoulder strap for front and back fire company identification/accountability.
Foxfire Pack Identifiers use UL certified Photoluminescent products.  Each customized rear pack ID can accommodate up to 4 digits single line or 8 digits double line in the horizontal plane.  The front shoulder strap ID can accommodate 4 characters in the vertical plane.  Additional characters are subject to additional cost. Reflective characters are available in Silver, Blue, Orange, Black, Red, Green.
Combo - front and back only.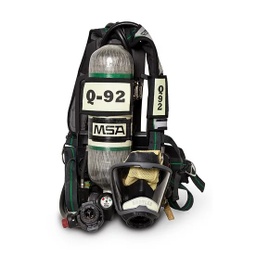 GEN 2 SCBA Nomex Pack Identifier's - Min Order 20