PAC Mount 1017 Hydrant Wrench Mount
The Hydrant Wrench Mount is a molded one piece bracket designed to mount a standard Elkhart S-454 combination hydrant wrench. 
Molded from high quality materials.
Easy to use.
Weather, UV resistant
Impact resistant.
Fast action instant release.
Non-conductive
Standard & Pac Trac mounting hardware included.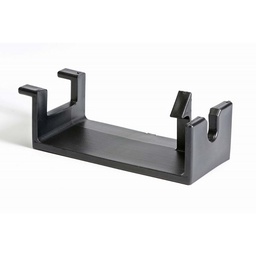 PAC Mount 1017 Hydrant Wrench Mount