Multiple Extrication Tool Holder
Secure up to four extrication tools in minimal space with this easy-to-use "Lazy Susan" rotating platform.
Adjustable mounting brackets accommodate most brands of cutter, spreader, and combination tool- including both hydraulic and battery-powered models.
Simply press down on the easily accessible yellow paddle to disengage the lock and rotate the turntable to access the tool you need.
Turntable safely locks into place after each 90-degree rotation for quick and safe tool retrieval.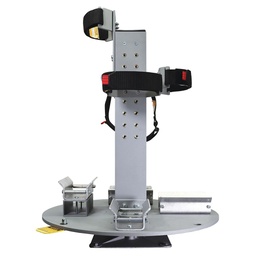 Multiple Extrication Tool Holder