Chrome Parade Axe, 2.5 lbs. lightweight aluminum with hickory handle. *Not For Cutting
The Fire Hooks Unlimited Parade Axe is made of light weight aluminum weighing only 2.5 pounds. It is polished to a high luster and is equipped with a hickory handle. It is ideal for mounting on promotional or retirement plaques.
It is not to be used for cutting.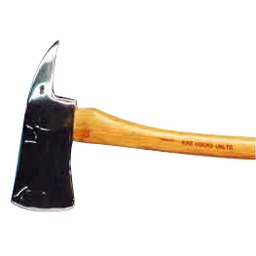 Chrome Parade Axe, 2.5 lbs. lightweight aluminum with hickory handle. *Not For Cutting