Irons Kit w/ Hooligan Tool and Axe
Shoulder carrying strap to "marry" a hooligan tool and an axe together so they can be carried as one unit.
Kit contains:
(1) Adjustable Reflexite shoulder carrying strap, with quick-release buckle
(1) 30" or 36" Hooligan tool with standard pry-claw (cutting-claw is available upon request). 
(1) Flathead or Sledge Flathead Axe
All other options are available upon request.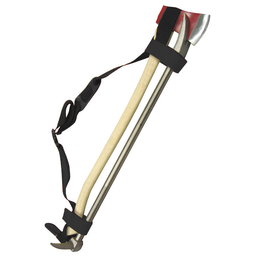 Irons Kit w/ Hooligan Tool and Axe