Designed for heavy snow areas:
Can find hydrants quickly.
Do not have to dig out hydrants to operate them.
Does not affect the hydrants normal operations
Will still self-drain
Will still be able to open and close as normal.
Friction loss of only 5psi
Can install in 10 minutes.
Universal mounting
Can leave installed all year round and still operate in summer.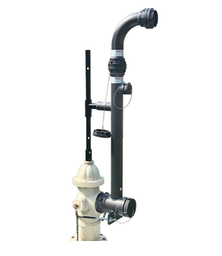 Hydrant Snorkel