Fire-Dex TecGen71 FX-R Gear
Athletic Fit
Typically, heavy and thick turnout gear helps provide a high thermal protective performance (TPP). Unfortunately that contributes to heat stress, by not allowing enough total heat loss (THL). As an industry, we have been trained to think that you have to sacrifice TPP in order to achieve maximum THL. We are offering a solution contrary to that conventional thinking.
Fire-Dex offers the most lightweight, thin, and flexible fabric composites with the highest THL ever seen in the fire service…without sacrificing thermal protection or durability. Introducing TECGEN71, an exclusive outer shell available in Fire-Dex Ultimate turnout gear.
Fabric Detail
TECGEN71 is built with a non PFAS water repellent finish. This patented material is designed to reduce heat stress while offering high performance levels in TPP, breathability, and an overall reduction of composite weight. Features rip twill construction that puts the proven strength of 60/40 Kevlar®/Nomex® on the face of the fabric, while creating a super structure of the TECGEN® fiber inside. Twill Weave.
What is TPP and THL?
From the U.S. Department of Homeland Security and FEMA, thermal protective performance (TPP) "measures how well a fabric protects the wearer against second-degree burns in a flash fire. The higher the TPP value, the more thermal protection the fabric provides relative to other fabrics."
Total Heat Loss (THL) measures breathability, or the ability of the total composite system to allow heat and moisture to evaporate. Breathability is a key factor in reducing heat stress.
Most turnout gear options focus on TPP or reducing the weight as it is difficult to attain both measurements. TECGEN71 is different. The lighter weight total composite system allows more breathability and flexibility, yielding a 48% higher THL without sacrificing TPP or durability.
Fire-Dex FX-R Turnout Gear Features
FX-R Gear is the only gear in the industry utilizing Active Posture Design™ (APD). APD works with your SCBA to get you in the ready position with less stress and fatigue. Designed together with the world's best rock climbing and extreme sports clothing designers, APD is a collection of design elements that are specifically designed to minimize firefighter stress and fatigue. APD focuses on achieving firefighter comfort and mobility through design rather than by oversizing the garment thereby reducing material and bulkiness. APD gets the firefighter in the ready position with design features targeting the center point of a typical firefighter's full range of motion, thus eliminating the need to fight the gear.
Standard Features:
6.5 oz TECGEN71 outer shell material
Stedair® 3000 moisture barrier
Prism Pure thermal liner

Coat Options:  Right Flashlight Holder with Hook & Left Radio pocket with Mic Clip
Department name on back (1 row)
No Throat tab, NFPA Collar
Hanging Patch, Hook & Loop Attachment, 2" Scotchlite Lime with Lettering (XL61)
Included upgrades: Fleece Lining on Coat Pockets, Foam in Cargo Pant Pocket Flaps, Two Compartment Pocket divider in right Pant Cargo Pocket
Product Features: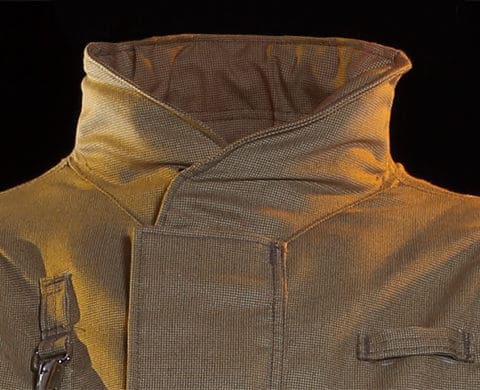 Seamless Collar

Comfort and NFPA compliant protection without the need for a throat tab.
OmniDex™ Shoulder
Eliminates coat rise and sleeve retraction by moving the shoulder seam to the natural bending point.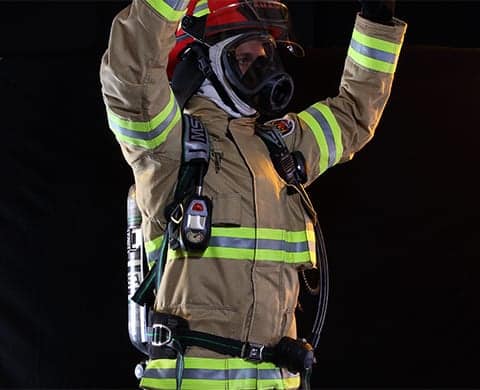 OmniDex™ Shoulder Interface with SCBA
Designed to work in conjunction with your SCBA - no material bunching under or around SCBA straps, preventing "shoulder-lifting" your air pack when reaching or crawling.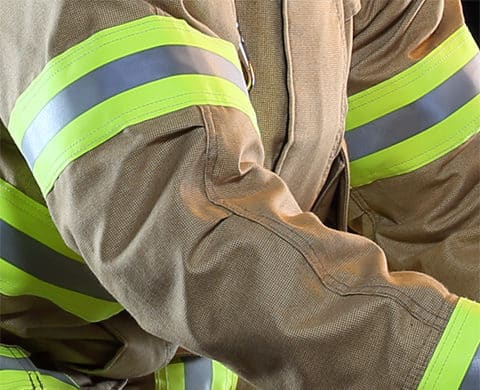 DexFlex™ Elbows
Added pleats bend the sleeve to the natural shape of the arm, providing less restriction in movement.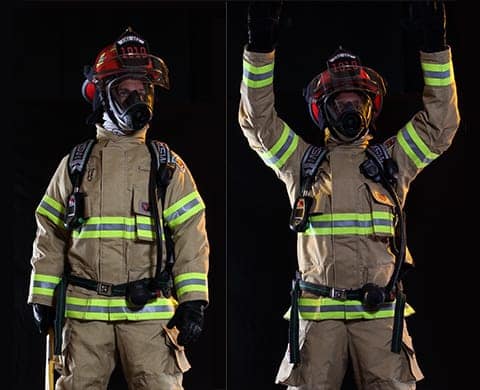 Allows for Shorter Coat Length
With the dramatic reduction in coat rise, wearers can safely opt for a shorter coat which eliminates restriction on upper legs (30" coat shown). Reduced coat length also means less fabric and therefore less weight.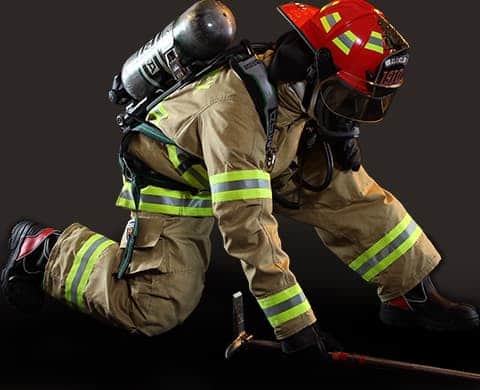 Athletic Cut Design
Provides natural movement and comfort in a forward firefighting position.
Comfort Inseam
Replaces the standard 4-way seam in the crotch with a seamless gusset to reduce bulk and wear & tear.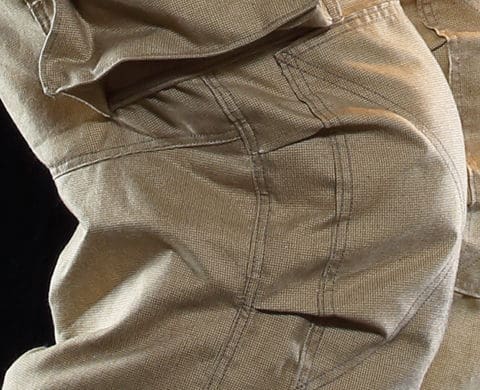 DexFlex™ Knees
Move freely and reduce resistance with naturally-bent knees.
Other Available Common Options:
Thermal Liner:

7.4 oz Glide Ice 2-Layer (19.1 osy weight, 47 TPP, 282 THL) with TECGEN71 & Stedair 4000
5.9 oz Glide Ice 1-Layer (17.9 osy weight, 41.1 TPP, 317 THL)

Gear Closure:

Coat & Pants - Inner Zipper & Outer Velcro (XC40)
Coat - Inner Hook & D with Velcro & Outer Velcro (XC05) Pants - Inner Zipper & Outer Velcro with Hook & D (XC45)

Trim: 

3" Brilliance Diamond Lime Stripe
3" Lime/Silver Trim (NFPA min)
3M ScotchLite Comfort Trim, Lime/Silver

Internal Pant Harness:

No Internal Harness
Integrated Harness Pant including harness (I2H)

Knit Wrist Option:

Thumb Loop - White
Thumb Hole - White
*Please note many more options are available, contact your sales representative at sales@wfrfire.com help you with details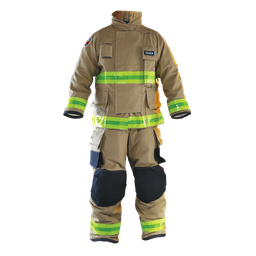 Fire-Dex TecGen71 FX-R Gear