Fire-Dex FXM Standard Gear
To make things convenient for you, we offer a pre-defined turnout model with some of our most popular features.
Built with Armor AP™ (in gold), Milliken® CoreCXP™ L2, & Stedair® 3000, you don't need to choose between elite protection and saving money.
This model comes standard with the following features:
Thermoplastic Zippers
Survivor® Flashlight Holder
3" Scotchlite® Trim, Lime
DEXFLEX™ Elbows
Knit Wrist Thumb Loops
Semi-Bellow Handwarmer with Fleece & Kevlar® Lining
Modern Tapered Hem
H-Back Padded Suspenders with Cam Lock
Low-Rise Waist
Full-Bellow Pant Pockets with Rolled Flap
DEXFLEX™ Knees with Foam Padded Knee Patches
Reverse Tapered Cuffs
Feature Details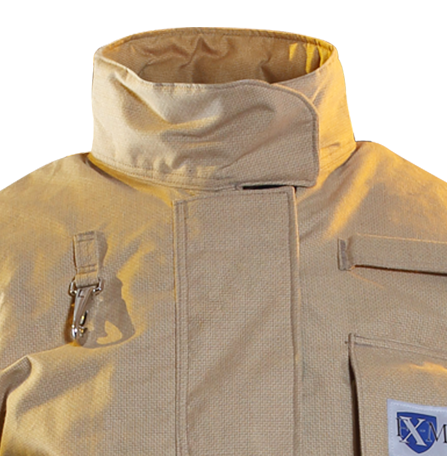 SEAMLESS COLLAR

Full thermal and moisture barrier protection without the annoying throat strap.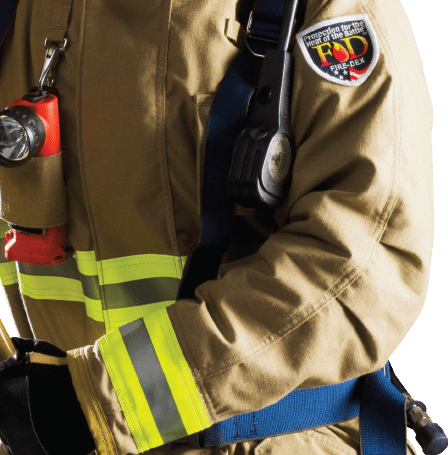 DEXFLEX ELBOW

Get more mobility with naturally bent elbows, helping the gear flow with your every movement.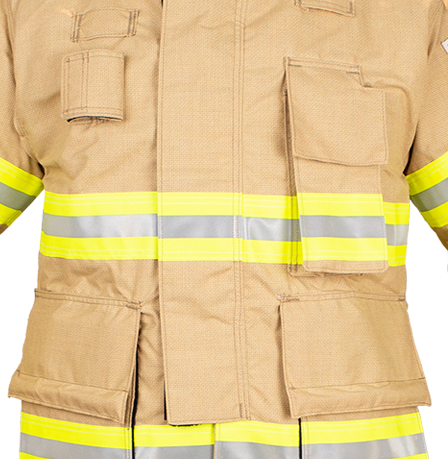 SPACIOUS POCKETS

Securely hold all the tools you need for the task at hand with bellow pockets. Reinforced with Kevlar® for the best rip resistance.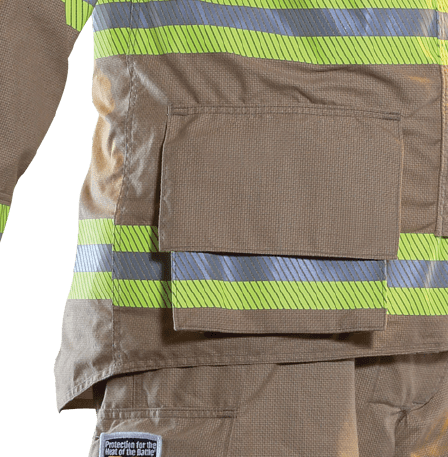 MODERN TAPERED HEM

Climb, crawl, or lift your arms freely with our tapered hem, designed with extra length in the back to eliminate exposure.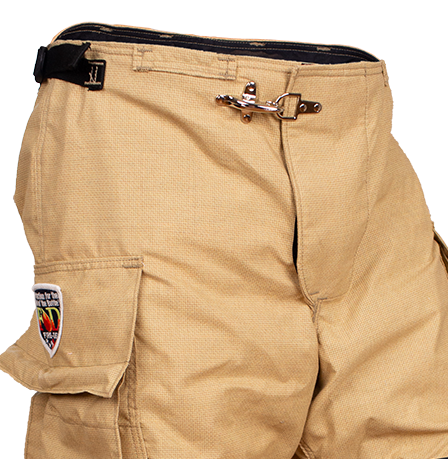 COMFORTABLE WAIST

Find comfort in a traditional waist, with low rise.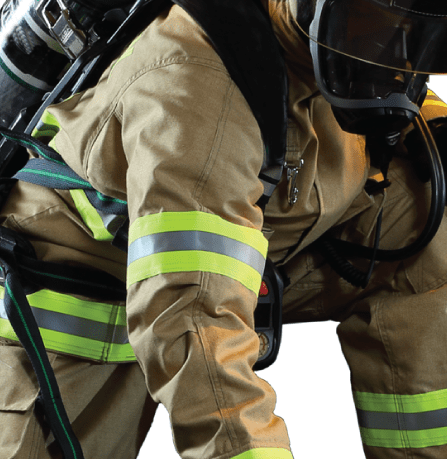 SEAMLESS GUSSET

Lunging and crawling becomes easy with a pant design that keeps your occupation in mind.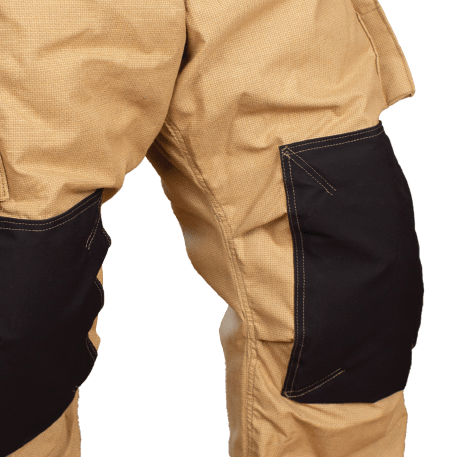 DEXFLEX KNEES

Crawl, climb and kneel freely with comfortable, pre-bent legs that reduce restricted movement.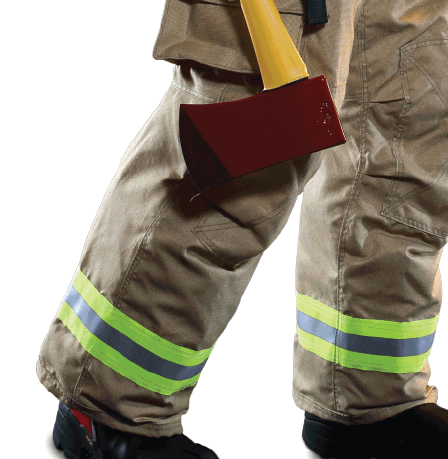 TAPERED BOOT CUFF

Minimize fabric wear and tear by reducing materials that drag or rub against the ground.
Fire-Dex Construction
Below are just a few examples of the attention to detail that is put into the design and manufacturing of Fire-Dex Turnout Gear.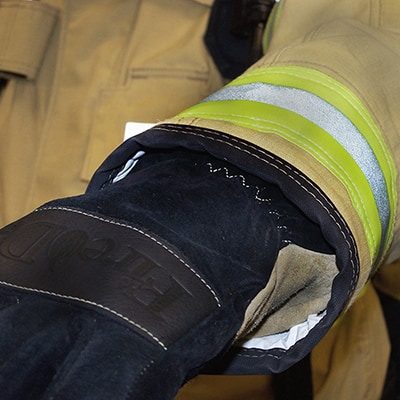 DEEP WATER WELLS
No one likes water up their sleeves, especially during a fight again the fire.
Our deep sleeve water wells provide a natural glove/sleeve interface, keeping water out.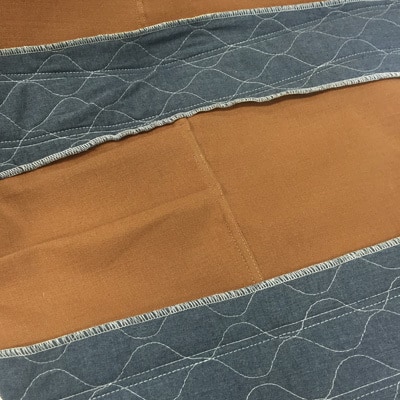 ADDED PROTECTION
Additional thermal protection is sewn to all high compression areas, such as knees, elbows, and shoulders for your protection.
DOUBLE LOCKSTITCHING
Manufacturers aren't required to use lock stitch, but we do everything we can to improve your safety. We include lock stitch on all major seams, cuffs, and reinforcements, with 4 rows of lock stitch on all reflective trim and hook & loop closure material.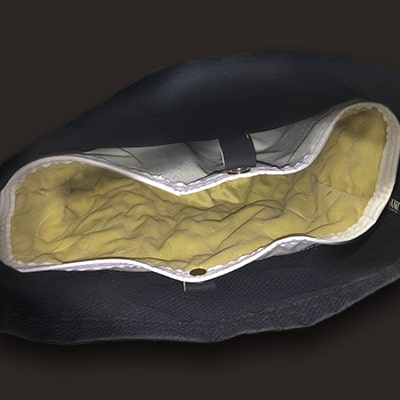 LINER TABS
Retention snap tabs come standard on all Fire-Dex coats to prevent bunching of layers. Each is carefully placed for prevent abrasion.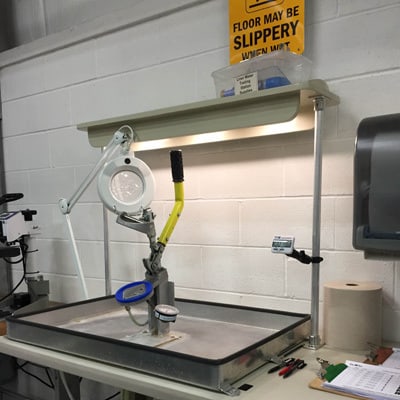 DOUBLE LOCKSTITCHING

Inspections and testing are done throughout each stage of production to ensure quality and safety measures are met. 
In fact, we have an entire lab within our production facility where we continually work to improve your safety. Fire-Dex FXM Standard Gear