Custom Ratchet/Automatic Leather Belt
Customize this leather belt with your department logo on the buckle.
Unique ratcheting feature means there are no holes and a very clean look
1.375" (3.5cm) strap width
60" long and you cut to length
Minimum order of 50 belts to customize your buckle
One color logo on black. Colour customization is available but will affect pricing, request an updated price.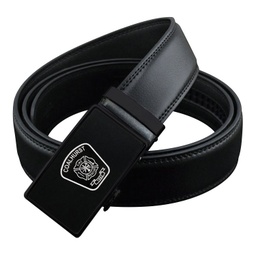 Custom Ratchet/Automatic Leather Belt