Forestry Bush/Backpack Scotty Fill Station
The Scotty 4002FILL provides a quick and easy method to refill water - carrying backpacks. Just insert between any 1.5" outlet and hose to allow a single-handed quick connect to the .75" GHT fitting on the pick up hose of any Backpack. The system consists of a 1.5" Water Thief Tee, Double Female Connector (for connection to NHT or NPSH pump outlet), Thread Changer (for connection to NHT hose), 4 foot Hose and Quick Connect shut-off.
All components of the system are made from glass-filled nylon or PVC and are impervious to corrosion.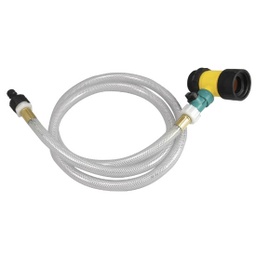 Forestry Bush/Backpack Scotty Fill Station