While we aren't able to gather together for the trade shows again this year, we have brought some of those elements of our booth together here: the latest products, show specials, prize draws, and our lovely faces! (in avatar format)

Let's Look at Some New Products




Don't quite have the space for the BlitzFire Monitor on your truck? The new TFT BlitzTac Portable Monitor still flows 500gpm and hits that low 10 degree attack angle in a smaller package.

Don Higgins




This standard, pre-configured spec of FX-M Standard gear features the most popular options and saves you money

Scott Ingram




If you are worried about your firefighters exposure to PFAS, Fire-Dex offers an PFAS-free durable water repellant finish on their outershells Learn More >>

Mark Richardson




The True North Wildland Gear meets NFPA 1977 has many features for better fit and durability and gives you the option of Nomex or Tecsafe fabric

Mark Richardson




House and transport you SPUs with the PELI-CAN Skid System. Designed for ease of use and can be transported by a three quarter pick-up truck, flatbed truck, or helicopter.

Dana Ingram




Seek's Reveal FirePRO X has a sealed magnetic charge port which simplifies charging and improves resistance to the elements. A multi-charger allowing you to charge 4 TICs at once is also available.

Don Higgins




ECOPOL A is a totally fluorine-free Class B foam especially made for airports. And we are your Western Canada Distributor

Alan Beres

Win a Prize Pack

*Edit this draw is now closed*

Thanks for coming by our "booth!" Enter the draw below to win one of two prize packs, that include:
20L Cooler

Ratchet/Automatic Belt

Multi-Tool Knife

Shirt

Extrication Gloves

Hat

Toque 

Water Bottle 

Playing Cards

Stickers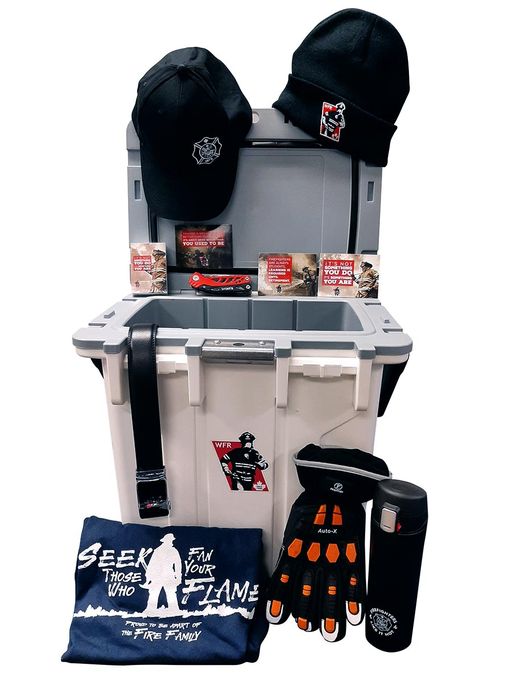 Thanks for taking part in our Virtual Trade Show! Please contact us for further information on any product that you are interested in.

Mark Richardson

Director, Purchasing & Product Development
1.403.279.0400 | 1.800.561.0400 markr@wfrfire.com