Akron SaberMaster 1250 Electric Master Stream Nozzle
The SaberMaster Electric Master Stream makes remote controlled monitors truly remote because you can now easily change from solid bore to fog flow streams with the flip of a switch. No other master stream nozzles have this 2-in-1 capability.
- SaberMaster reduces the risk of injury by not having to climb onto the deck to change tips
- Provides smooth bore reach and penetration OR fog stream cooling and protection, without having to shut down the water flow to switch tips.
- No issues with tip storage or missing tips because changing from a solid bore to adjustable fog pattern is built-in
- SaberMaster designed for use with Style 3440 DeckMaster or Style 3480 StreamMasterII Monitors
- Built-in Stream Shaper
- Perfect for CAFS
In addition to the 2" tip size, the SaberMaster is available in a 1 3/8" or 1 1/2" to the offering. The flow in fog stream now matches the flow in the tip.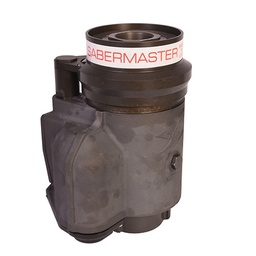 Akron SaberMaster 1250 Electric Master Stream Nozzle