True North Grenade Hose Strap
The Grenade™ Hose Strap holds it together so you don't have to. Designed to accommodate a wide range of hose sizes and bundle types, the Grenade™ is fast and easy to deploy while wearing structure gloves. No more fumbling to open the Velcro or tugging the strap through a buckle to free the hose. The patent-pending release mechanism lets you simply pull the pin and throw.
Features
Quick, one-step deployment
Durable stainless steel pin release mechanism
Innovative, patent pending design
Adjustable length of 15" - 20"
Will fit 100' length of 1.5" – 2.5" single of double jacketed hose.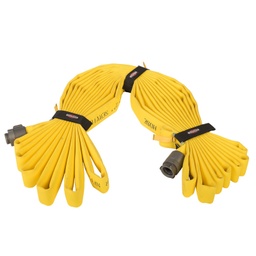 True North Grenade Hose Strap