Traffic Cone PVC 12″ Solid Orange
This 12″ traffic cone is designed for all-weather performance and long life. These hazard cones stand full-time use in general city areas, around airports, or at sporting and school events.
Bright orange PVC
UV resistant
Hazard cone made from 100% virgin PVC materials
Meet MUTCD, FHWA, NFPA and NCHRP-350 approval standards
Minimum buy of 6 pcs.
Safety cones are widely use for traffic control, airports, parking lots, events, concerts, police emergency situations, construction sites, mines as well as sporting events.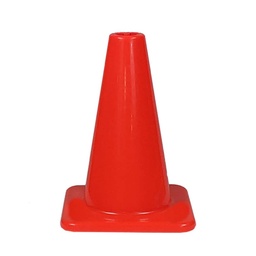 Traffic Cone PVC 12″ Solid Orange