Tie Down Mount Kit (PAC Mount K3021 - Tie Down single D-ring)
The Tie Down Mount is a general purpose mounting bracket. The latching points can be positioned anywhere along PAC Strut providing attachments for straps, cords, etc.
Great for securing large items
Comes with stainless steel hardware
Molded from high quality materials
Easy to use
Weather, UV resistant.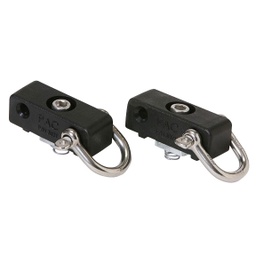 Tie Down Mount Kit (PAC Mount K3021 - Tie Down single D-ring)