Sterile Storage Bag and Seal - Case of 10 boxes
Sterile Storage Bags are sinlge use storage devise for all types of personal safety equipment. Simply place equipment into the bag and seal the top with our pressure sensitive air-tight bag seals. Prevents the possibility of cross-contamination that can occur with reusable storage bags.
Bag SizeL 8" x 5" x 26"

1 case = 10 boxes

1 box = 30 bags and seals.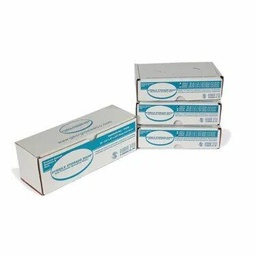 Sterile Storage Bag and Seal - Case of 10 boxes