Multiple Extrication Tool Holder w/Ram Mount
Secure up to three extrication tools and one ram on this easy-to-use "Lazy Susan" rotating platform.
Adjustable mounting brackets accommodate most brands of cutter, spreader, and combination tool- including both hydraulic and battery-powered models.
Simply raise the center knob and rotate the turntable to access the tool you need.
Turntable safely locks into place after each 90-degree rotation for quick and safe tool retrieval.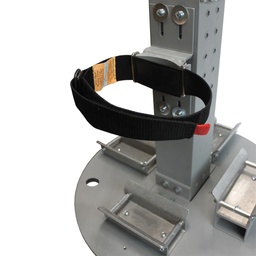 Multiple Extrication Tool Holder w/Ram Mount