Flex Tube Ducting - 16" - for All Leader/Tempest Fans
Compatible with All Tempest/Leader Fans (including the BATfan 2).
Attaches to Power Blower™ and greatly enhances ability to control and manipulate air flow. Made from quality materials designed to last through hundreds of uses. Heat resistant, easy to use and quick to attach. Perfect for confined space PPV and NPV.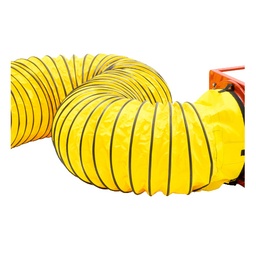 Flex Tube Ducting - 16" - for All Leader/Tempest Fans